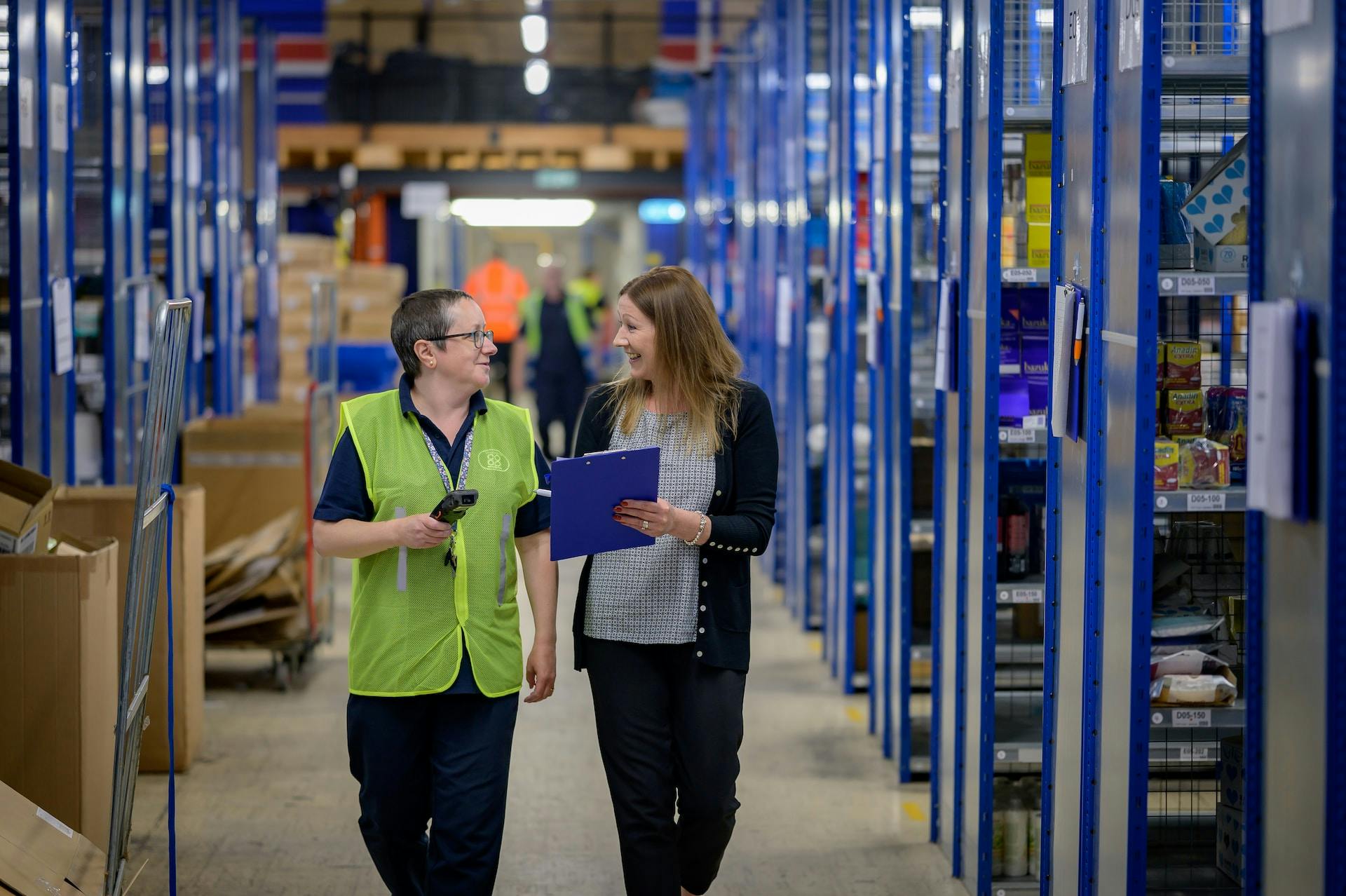 Carriyo
Sep 27, 2023 - 5min read
ARTICLE
What Is Delivery Management and How Do You Optimize It for Efficiency?
Gone are the days when an excellently priced, high-quality product was all sellers needed to win over customers. Price and quality are still necessary, but they are no longer sufficient inducements for a customer to choose you.
Other more nuanced criteria, including convenience and great experiences, matter a lot now in customer buying decisions. Therefore, the speed of delivery and versatility of shipping options have become crucial key performance indicators for eCommerce companies. 
This is why you need a delivery management platform with a shipping automation system.
But what is delivery management? Read on to learn what delivery management is and how to optimize it for efficiency.
What Is Delivery Management?
Delivery management is deploying and overseeing the logistics processes involved in the transfer and movement of goods from one place to another until they reach the intended recipients: the customers in outbound deliveries and the seller in inbound or return deliveries.
Delivery logistics ‌include but are not limited to the following steps:
◍ Choosing a delivery partner or assigning a carrier to orders
◍ Packing orders
◍ Preparing and printing shipping labels
◍ Arranging for courier pickup
◍ Estimating pickup, transport, and delivery timeframes
◍ Tracking shipments
◍ Notifying customers about delivery statuses
◍ Accepting return requests
◍ Booking return deliveries
In short, delivery management is the process of organizing and administering all the steps involved in the transport and transfer of products.
A small business with a few orders weekly may be able to do all these steps manually without any issues. However, can you imagine manually arranging the delivery of tens, hundreds, or thousands of parcels daily while handling return requests and booking return deliveries?
Manual delivery management is a recipe for lost parcels, delayed deliveries and unhappy customers.
Indeed, if you're processing hundreds of orders every day — or wish to get to that point in your eCommerce business — you must have a better and more efficient system for managing deliveries.
Technology-Assisted Delivery Management: Smooth and Efficient Delivery Operations
Manual delivery management is tedious and inefficient. Imagine encoding hundreds of orders and, for each one, manually picking an appropriate courier, preparing and printing the shipping label, arranging for pickup, and updating the customer about the estimated delivery timeframe.
Tedium and inefficiency aside, manual delivery management is also prone to errors. An employee can type the wrong name, address or carrier. Mistakes can happen at any stage of the process, compounding the possibility of delivery issues.
In contrast, delivery management software boosts productivity and efficiency, as it can complete all steps in seconds or minutes. Its data integration and automation capabilities also minimize human intervention and related errors, ensuring fast, secure and trouble-free inbound and outbound deliveries.
A technology-assisted delivery management system ultimately leads to a first-rate customer experience that can lift repeat customer rates and improve profitability.
Optimizing Delivery Logistics With a Delivery Management System
With a delivery management system, shipments are automatically processed. Shipment processing happens with minimal human intervention.
This is how a delivery management solution like Carriyo can help optimize and increase the efficiency of your delivery logistics.
1. Automatic Carrier Assignment
Every order shipment is automatically assigned to a carrier. You can customize your shipping automation rules based on how the customer's shipping information (e.g., address), preferences (e.g., same-day delivery, next-day delivery), shipment attributes (e.g., weight, dimensions), and other criteria that you set match carrier factors, such as carrier coverage, capacity, service availability, and shipping solutions.
The system instantaneously notifies the carrier and books the shipment for pickup to ensure a quick turnaround time.
2. Automatic Preparation of Shipping Labels
After selecting an appropriate carrier based on your shipping automation rules, the system retrieves the customer and carrier information and automatically prepares ready-to-print shipping labels. 
Just print them and affix them to the corresponding parcels, and your shipments should be quickly ready for pickup.
3. Automatic Turnaround Time Estimation
Given the carrier's estimated pickup time, coverage, delivery solutions, and the customer's delivery information, the system automatically calculates delivery times.
4. Real-Time Shipment Tracking
Delivery management system integration with delivery partners and a front-facing shipment status page allow for real-time, automated shipment tracking. 
You and your customers get real-time information on where and how the product has moved and when the customer can expect it to be delivered.
5. Automatic Customer Notifications
The system notifies customers about delivery timeframes. 
Delays and issues automatically trigger customer notifications via email, short messaging service (SMS) and WhatsApp. This eliminates the need for customers to keep calling your service centers for status updates.
6. Automated Returns Management
A delivery management system can be integrated with a self-service returns page. 
A customer filling out a return request automatically triggers the system to book a carrier for return delivery.
Deliver Faster and Better
The internet has put an entire world of products at your customers' fingertips. Therefore, you need more than competitive pricing and excellent product quality to induce a purchase. To compete for a share of your customers' mind and wallet, you must be better than the competition in many things, including delivery logistics.
In short, all things being equal, the faster you can deliver your products, the more active and transparent you are in providing real-time shipment status updates, and the easier you make returns for your customers, the more competitive you become.
Enhance your competitive advantage by using delivery management software. A delivery management system streamlines delivery logistics and automates shipments and related processes. The result is shorter delivery timeframes, minimal issues, fewer delays, and happier customers.
Carriyo is a platform that combines shipping automation, carrier management, customer engagement, last-mile intelligence, and eCommerce delivery integration into an all-in-one delivery management solution. 
Watch this demo to understand how powerful it is and how it can work for you.
Automate shipping operations and elevate post-purchase customer experience
Get Started