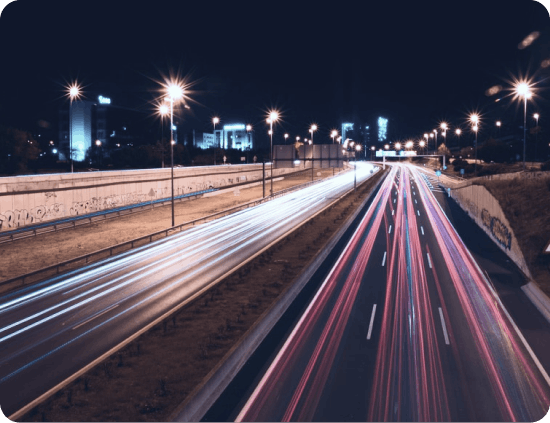 Last Mile Experience
Dec 5, 2021 - 2min read
ARTICLE
Three steps to reduce customer service calls by 30% in 30 days
Customer service costs and overheads are a problem that can be classified mostly as a last mile problem. Typically, customers are calling in to find out about the status of their order or request changes or amendments. Some studies attribute up to 80% of customer service calls to "Where is my order?" questions.
The cost of these calls can become quite cumbersome when taking into account the time spent tracking an order, trying to estimate its arrival and even worse when considering that this also causes friction with the customer and ultimately might lead to a loss of customer lifetime value.
So how can retailers reduce this friction and reduce customer service calls significantly?
1 - Proactively communicate order status to your customers
Communication automation goes a long way. Chances are that if you have a good brand and great products, then your customers are both excited and anxious to get their hands on what they've purchased. Customers usually also feel entitled once they've made a payment. Sending an email, a SMS or a Whatsapp message at each stage of the journey is quite basic but can have the biggest impact on on your customer service activity.
2 - Provide a conservative prediction of the estimated delivery date and time
For some customers, knowing the package is on the way is just not enough. Inform customers of the estimated time of arrival. Build a reliable expectation that is conservative by nature. It is better to offer a reliable estimation than to constantly disappoint customers. People tend to trust brands that speak the truth and tend to lose interest when brand behavior is flaky or dismissive.
3 - Allow customers to provide feedback throughout the last mile journey
Typically, brands like to ask their customers about their experience after all is said and done. Why? Well, maybe it is because their chance of getting a better score is higher after an order has been delivered and a customer is now happy and relaxed enjoying their purchase. But does a post mortem review actually help fix the experience in real time? No. It doesn't. So why not provide some room for customers to provide feedback even when a transaction is not yet complete? At Carriyo we've enabled this and the results are staggering. Customer frustration and disappointment can be identified early on and efficiently managed and corrected to bring the customer full circle into to a happy place. The way this usually works is that Customer Service agents get notified of a bad review, even if the order is still in flux, allowing them to proactively contact the customer and try to resolve the problem.
In summary, customer service should be used as a valuable instrument to identify issues and resolve problems with customer engagement, rather than listening to anxious or disappointed customers all day. The steps provided above provide ways to free up Customer Service Agents from time consuming tasks that add no value, and at the same time engage them in managing and resolving real customer issues.
If you want to boost up your Last Mile Experience get in touch with us at info@carriyo.com.
Automate shipping operations and elevate post-purchase customer experience
Get Started