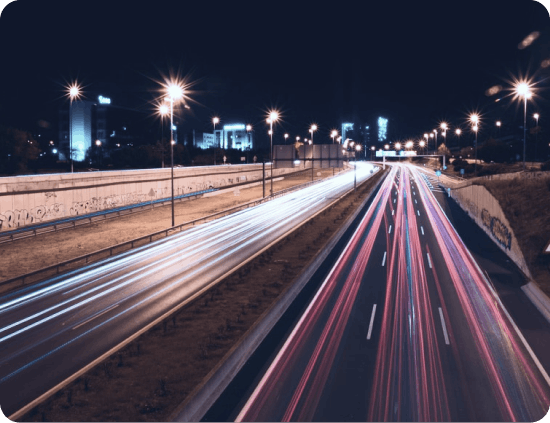 Last Mile Innovation
Feb 6, 2021 - 4min read
ARTICLE
Why is it time to invest in last mile tech?
The last mile experience (or lack thereof) is the number one factor impacting customer retention once the customer has paid for an order online. Up to 55% of customers will switch to a competitor if the last mile experience is disappointing. It is a compelling case to apply technology to elevate customer experience.
Yet I wonder why most enterprise retailers have historically ignored technology investment in the last mile space?
In this article I will explain why I believe that the circumstances are now ripe for a transformative change in how retailers view last mile tech.
Overlooked for years...

In my 20 years as an e-commerce technologist, I wonder why I have never been on a project which focussed on the crucial last mile part of the e-commerce journey. Despite being part of several multi-million dollar transformation projects with budgets exceeding tens, sometimes hundreds of millions of dollars, why wasn't improving the last mile experience a key priority for any of these projects.
Is it because businesses mostly think of the last mile as a downstream outsourced activity, which they don't directly control? or
Is it because there are usually plenty of upstream issues that need urgent attention such as improving conversion rate on the website or improving order fulfilment in the warehouse etc? or
Could it be the lack of good enterprise level solutions addressing last mile management? or
Perhaps last mile has not been a huge issue for retailers because there are a handful of delivery service providers offering a good service, at least in countries such as the UK, where I spent most of my working life.
Why are things about to change?

Whatever the factors in the past, I believe things are about to change. Here are three reasons I believe retailers will invest more in last mile tech over the coming years.
As food delivery is gaining more popularity, the new players in the food delivery space are also starting to disrupt non-food categories. These hyper local delivery companies need both food and non-food markets to optimise their fleets. By utilising their off-peak capacity for non-food deliveries which tend to be less time sensitive, they gain flexibility to more efficiently utilise their fleet. As this trend gains traction, retailers will need to review their tech and processes to ensure they are ready to extend these new delivery options to their end customers.
Secondly, the pandemic has shown how fragile the global supply chains can be. In the post pandemic world, retailers will need to find a way to have a more flexible delivery network of partners, and stop relying on a single or handful of delivery partners for all their last mile needs. The need to onboard and manage multiple delivery partners will encourage businesses to invest in technologies that unlock the last mile eco-system for them.
Lastly and crucially, I think it is survival more than innovation and disruption that will spur interest in last mile tech. If traditional multi-brand and direct-to-consumer retailers have to continue competing with online marketplaces such as Amazon in the post pandemic world, they will need to match the integrated CX (customer experience) offered by their pure-play counterparts, and offer a more connected post purchase journey, all the way to the customer getting the product in their hands and beyond. 
Please drop us a line at info@carriyo.com, if you are a retailer looking to elevate your last mile experience to the next level.
Automate shipping operations and elevate post-purchase customer experience
Get Started