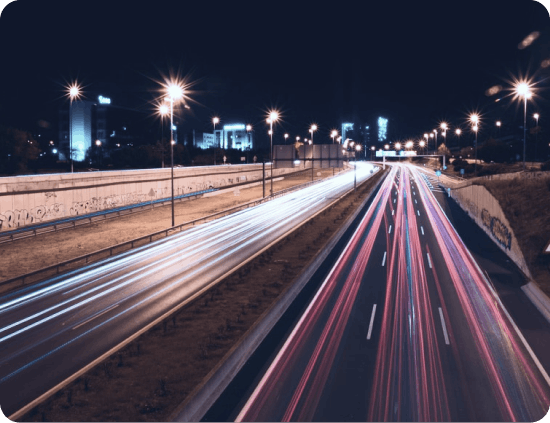 Carriyo
Dec 31, 2021 - 4min read
ARTICLE
The Last Mile Experience: Looking back at 2021 and what's in stock for 2022
During the last 12 months we have grown at a rate of over 300% with more and more brands trusting us as their last mile experience partner, establishing our company as the leader for Last Mile Experience solutions in the GCC. This success comes with a lot of lessons learnt and we have some thoughts to share about what is happening in the world of commerce, or at least in the GCC region.
We are witnessing the continuous development of Last Mile Delivery companies across the board with specialization being the trend and winning factor. 
The delivery companies we see succeeding are the ones that have been building a unique selling point such as bullet services with under 3 hour delivery in urban areas or cold chain transportation for example. Those that try to do everything, eventually decay as they struggle to keep strong across different service types that require entirely different capabilities.
Merchants continue to feel the pressure of consumers and competitors. 
Brands are being forced to execute same day delivery in urban areas and also to boost business expansion with cross-border delivery. And, of course, they must do this with scalability, efficiency, quality of service and a seamless experience for their customers.
At Carriyo we're helping with this transformation of the Last Mile landscape. We make it easier and easier for merchants to work with multiple last mile delivery companies and thus allowing the merchants to operate at scale without a significant increase in operational complexity while also enabling last mile delivery companies to specialize without fear of not having a broad enough set of services to attract demand. It's a win-win situation for all involved.
Competition is healthy and the future is bright. 
Last Mile Delivery businesses face huge competition these days, but this has been forcing the market to develop and forcing them to become better. Having strong and reliable information technology infrastructure is key. It is not just about delivering orders on time anymore, it is also about being able to enable a strong digital customer experience for the merchants they serve. The brands are becoming more and more sensitive to last mile delivery partners that are unable to provide reliable updates on order information and will more often use a partner that has strong integration capabilities. 
We see ourselves as a key partner in this shift by helping last mile delivery companies in improving their tech stack, fast tracking integration and allowing merchants to plug and play with the delivery companies with no investment at all.
Dispatch from store is the new normal.
With the pandemic helping out a little bit, almost every big sized business with a retail presence has realized that stores can be a key asset in the new normal. Retailers have been trying to move dispatching of goods to the stores, where they can keep higher inventory availability rates and decrease delivery times at the same time.
This is a great solution that presents many pros, but adds quite a bit of pressure on operational excellence. Good inventory planning becomes crucial and using technology to enable new processes in the stores without disrupting business as usual is key. 
At Carriyo this gave us the option to build a Store Dispatching module and launch it in only two weeks. How cool was that!?
So… what's next in 2022?
Continuous change and more disruption
New last mile delivery options will continue to emerge. We see more outsiders coming into the region to compete in the last mile delivery space. This will add pressure to the local companies to perform. However, outsiders will also struggle to understand the local market and we also expect difficulties for them to succeed.
SMBs are still under-served and will demand better options.
Small and medium sized businesses still struggle to enable Last Mile operations and scale their business. Even though the technical integration of delivery services is getting easier and easier, setting up a commercial relationship is still a pain point. Many businesses still take weeks to be able to start shipping, and with low shipping volumes and limited negotiation power they struggle to get the attention that they deserve from last mile delivery companies.
At Carriyo we are laser-focused on a solution for SMB to be launched in 2022. Our mission is to be able to make shipping easy for everyone with a great last mile experience for people everywhere. From large enterprises shipping tens of thousands of shipments per day to small startups just trying to get started.
In summary, we see a bright future ahead. Businesses that offer good products combined with an excellent customer experience will continue to thrive and the last mile delivery market will continue to grow. The ecosystem of delivery partners and integrators will develop and adjust with more options for everyone and with higher operational standards that will ultimately benefit the end consumer.
Automate shipping operations and elevate post-purchase customer experience
Get Started