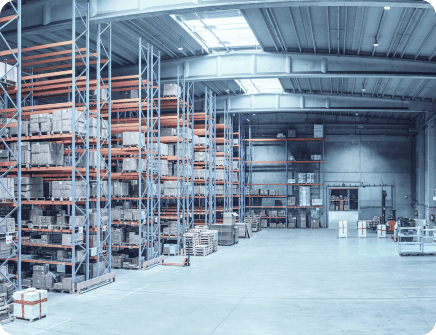 Last Mile Automation
Feb 28, 2023 - 5min read
ARTICLE
Six ways 3PL companies can improve their business
Whether you are looking to expand your business, launch cross-border services, or offer value added services to your customers, CARRIYO is a strategic piece in your supply chain puzzle.  
CARRIYO is a SaaS platform for managing shipping automation, carrier aggregation, and post-purchase customer experience. As a market leader processing shipments for over 100 eCommerce brands in the GCC region and connected to over 50 delivery partners, there are several ways in which we can help your business scale.
Here are the 6 reasons why we believe CARRIYO should be your next investment:
1 - Experiment with new carriers and services
Want to experiment with new services, or onboard a new carrier with minimal risk? Integrated with over 100 delivery services, CARRIYO allows you to onboard last mile delivery partners without additional integration costs or added operational complexity. Scale your operations across different countries with only a few clicks. 
2 - Reduce integration costs
Worried about the cost of integration or limited technical support on your end? Using pre-built connectors, you can easily integrate your customer's e-commerce shops and sync shipments into CARRIYO for processing. We currently support Shopify, WooCommerce, and Magento, with more connectors in the pipeline. 
We also offer a quick and simple way to bulk upload shipments into CARRIYO without any integration effort.
3- Gain full visibility into your operations, in real time
Do you have full and real-time visibility of your business operations? As you grow in volume and across physical locations, it will be difficult to keep track of your end-to-end operations. 
Using a single dashboard, CARRIYO allows you to consolidate and track millions of shipments every day in real time, with all your suppliers and delivery partners. You can slice and dice the data by merchants, countries, service types, order types… You name it, we offer it. You can also export the data into a report to pass along to your teams. 
4 - Optimize your labor and reduce processing time 
Have you dedicated a full time employee just to book and manage shipments with delivery partners? Long gone are the days of logging into each carrier's portal to manually book and schedule shipments for collection. Free up your staff to focus on other aspects of your business. 
Using a powerful automation engine, you can book shipments automatically across all your fulfillment locations with the best delivery partner for the job and monitor all your shipping operations from a single dashboard with proactive alerts and performance reports. 
For example, you can ensure that temperature controlled items or bulky deliveries are assigned to the correct delivery partners with the appropriate vehicles. 
Using the carrier costing feature, you can upload your rate cards across all of your delivery partners to ensure that shipments are assigned to the cheapest carrier every time. 
5 - Reduce customer service calls
Do you want to reduce your customer service calls by 50%? Automate customer engagement at scale. Keep your customers informed via automatic SMS, email and Whatsapp for Business notifications based on shipment events and in multiple languages. Be proactive and don't wait until it is too late to communicate delays or issues to your customers. 
6 - Provide value-added-services to your customers
Whether it's offering a personalized customer experience, competitive delivery options, or a seamless and integrated returns process… expand your value-added- services to your partners beyond storage and fulfillment. 
With our Branded Tracking app, you can cater to multiple suppliers and yet still offer a branded experience to your end users. Our tracking pages are fully configurable so you can white label your deliveries for each of your suppliers. Let the brands do the talking with your customers all the way from the point of checkout to order delivery. 
You want to launch a 2-hour delivery program? No problem, with CARRIYO you can simply plug into any of our 50 delivery partners and slowly explore this initiative. You can start small by geo-fencing this delivery option, monitor your delivery SLAs, and drive decisions based on real-time data! 
Why not offer returns management? With CARRIYO's branded Returns app, your customers can initiate return requests through a branded, self-service returns portal. Your CS team can review and approve the requests. Your operations team can monitor the process from the time the request is received, the order is collected, until the order is physically returned to your warehouse. All of this data can be synced back to your source systems for reporting and refund purposes. 
Automate shipping operations and elevate post-purchase customer experience
Get Started