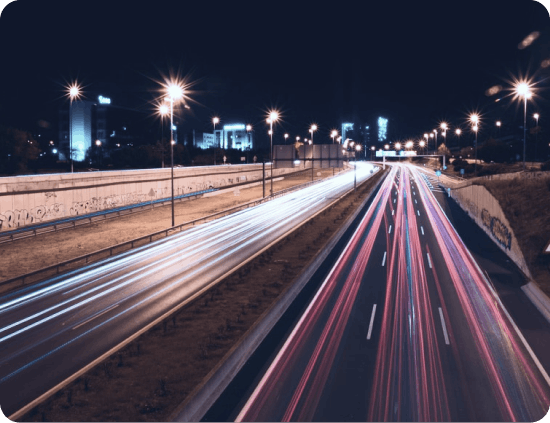 Last Mile Innovation
Feb 2, 2021 - 2min read
ARTICLE
Last Mile Delivery will never be the same and two reasons why
The world of delivery companies is no exception. Have you noticed the rapid pace at which new delivery companies are surfacing every day? Me too, and here is why this is happening:
1. Customers want better and faster delivery
Consumers are becoming more demanding. As we all know shorter delivery times are becoming the norm and there are a bunch of statistics underlining the fact that people are actually ready to pay more to get quicker delivery.
Hyper Local Delivery, or in other terms, specialized companies executing on-demand delivery in specific areas or regions are thriving. It is very difficult for a global delivery company to make on demand short distance delivery profitable and to balance very high service levels with great agility at scale.
Until delivery drones actually become a credible and viable option, this opens space in the market for smaller players to deliver with quality and provide retailers an edge when it comes to deliveries in their own turf and to try and beat Amazon in service quality.
2. Retailers are going omni-channel
One of the impacts of omni-channel strategies is the distribution of inventory over a bigger number of channels. For most retailers, the digital store has already become their flagship store. 
For retailers who have physical stores or distribution networks it means they can decrease the average distance (and cost) to customer of any product in their catalogue while decreasing working capital. However, it also means that the number of possible shipping locations is increasing. 
Traditionally, retailers would ship their products from a single fulfillment center for any given region. But now, in an effort to decrease working capital and to increase inventory availability, products are pushed out to stores and these stores must play an active part in supporting digital operations with their inventory.
This means that the number of shipping locations is growing and so does the complexity of the operation and the need for more shipping partners who can cover all the required locations.
Where is this all going?
The new normal is for retailers to operate shipping activities from more locations in an attempt to make better use of their assets and meet customer expectations with better service.
Using a combination of hyper local delivery services and global shipping services will be the key to support omni-channel operations and build global businesses. But this will come at the expense of increased shipping operations complexity by adding to the number of service providers used and the number of locations involved in the process. If businesses aren't careful, it can result in loss of service quality and higher operational expenses.
Using technology to preserve control and automate shipping activities will play a crucial role in avoiding these pitfalls and establishing the new normal. Automating processes, integrating with services providers and building efficient ways of engaging with end-consumers are the three aspects where technology can help in normalizing omni-channel operations.
The businesses that are able to pull this off will be able to work at lower working capital ratios, offer better quality of service and with reduced shipping costs.
Automate shipping operations and elevate post-purchase customer experience
Get Started