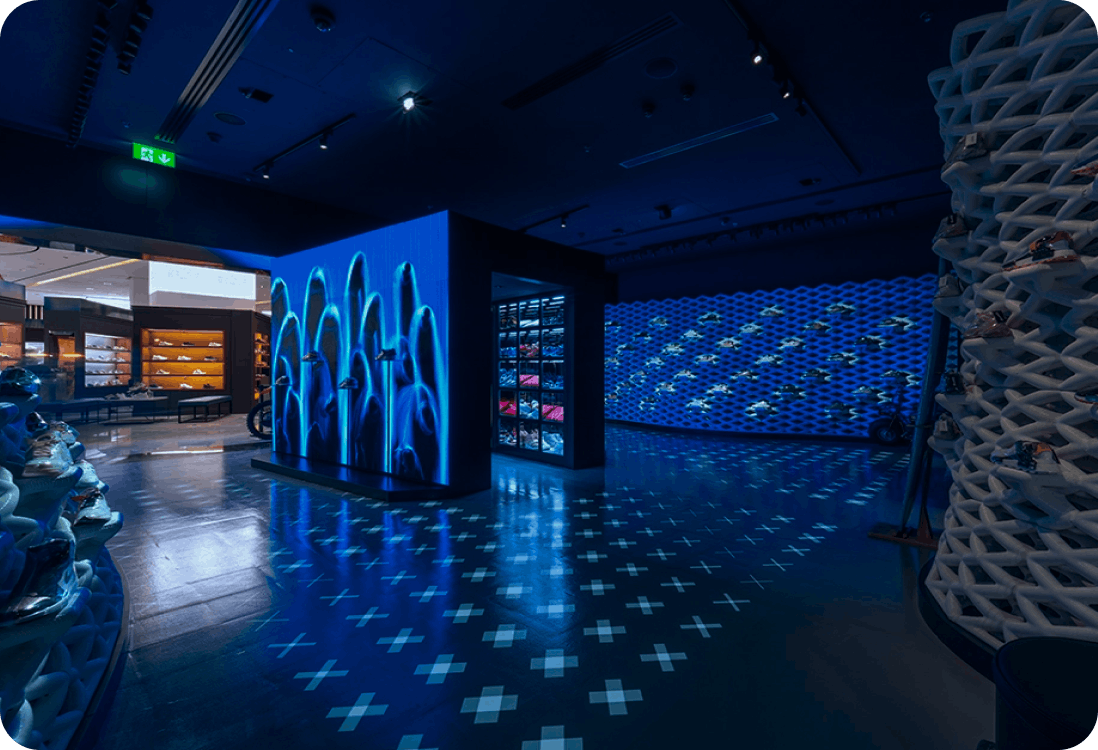 Dec 8, 2023
Career opportunity
Customer Experience Manager
Dubai, UAE
Build a career at the forefront of our business, by ensuring our customers thrive.
The Customer Experience Manager is responsible for the success of Carriyo's customers when making use of our products. At our company the Customer Experience Manager engages in a relationship with customers from the point of purchase into post sale services, being ultimately responsible for the happiness of our customers and the success of our business.
Tasks and responsibilities
Review and manage incoming customer tickets and change requests
You will know our products inside out from a user perspective. 
You will be assigned customer accounts which will be yours to manage. 
Your KPI will be aligned with your customer's success including Customer Satisfaction and Lifetime Value. As such, your job is to maintain the relationship, manage support operations to pre-established SLA and to upsell by identifying opportunities to deliver new products to existing customer accounts. 
You will also be responsible for onboarding new customer accounts into Carriyo by performing requirements gathering, configuration and testing of a new customer's account.
What will your day look like?
In the early morning you will check if there are any new issues that your customers are experiencing through our customer support tools or email and answer them immediately. Then you'll exchange notes with your manager and discuss any open issues or matters that require attention with your existing customers or with the progress you are making in setting up a new account.
You might want to join the Tech team's morning huddle to check on what is the progress with some of your customer's required features in the pipeline, to ask some questions to the team about a new feature recently launched or to report a bug you have spotted.
The rest of the day will be for you to check up with your customers, gather requirements and resolve and diffuse any open issues that need work and assess what improvements can be made to better support our customers.
What to expect?
A hard working, learning, productive and healthy environment
You will be working with a small talented team always ready to help
You will have flexible hours but be expected to perform when urgently needed
You will have to be available when needed between 9AM-6PM Gulf Standard Time on normal days
You might need to be available over hours if there is an issue with your customer's account that needs urgent resolution
Bring your own devices (laptop, phone)
An opportunity to create a whole new department in our company and become a future leader for Customer Success at Carriyo
An opportunity to build relationships with some of the biggest retail brands in the world
A competitive salary with a variable component based on agreed KPI
Opportunity to vest stock options and share in with the future success of the company
The ideal candidate
A friendly and social character able to quickly build relationships
Organized and structured logging all events and presenting information in a carefully organized manner
Self-motivated and energetic
Excellent communication skills in written and verbal form in English (Arabic fluency is a plus)
Experience in managing vendor/customer relationships
Working experience in Software-as-a-Service, Logistics or Retail industries is preferred
Experience in Customer Service, Business Analysis or Systems Engineering.
Solid academic background in Engineering, Business Management  or related fields is preferred.
About Carriyo
Carriyo's vision is to become the best Last Mile Experience Platform at a global scale. As digitalization and ecommerce become prevalent in the world's economy, the service that we provide becomes more and more important.
We are a self-funded startup of people who like to get their hands dirty. We have a small team scattered across 3 subcontinents working together every day. We don't have a permanent physical office but we do have several working locations which will be available to you. 
We are a tribe of responsible individuals who work based on deliverables and achievements.
01

Build a career at the forefront of our business, by ensuring our customers thrive.
Posted on Oct 25, 2023
Automate shipping operations and elevate post-purchase customer experience
Get Started