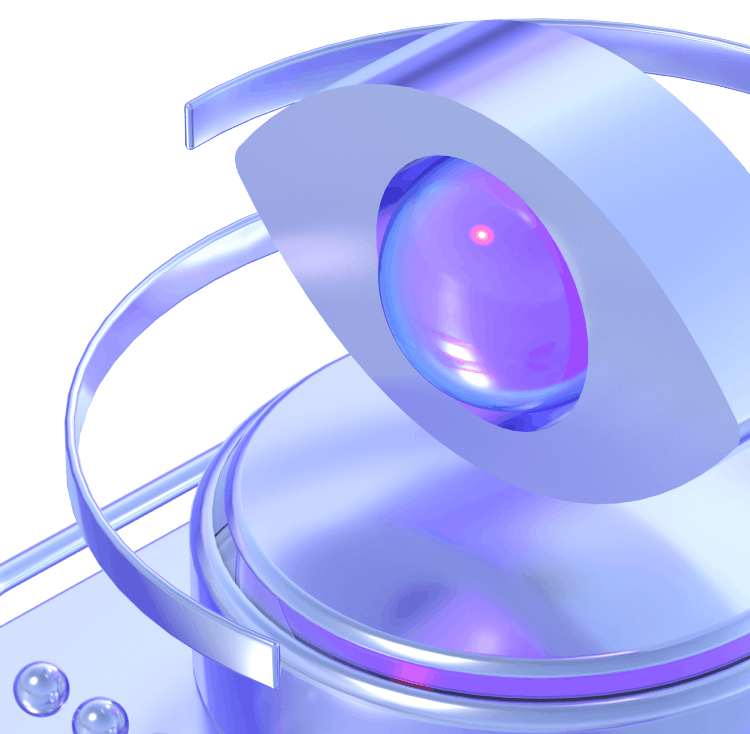 Last mile operations intelligence
Get unmatched visibility over your last-mile shipping
Get complete last-mile visibility to stay ahead of issues.
Prevent incidents or efficiently resolve them by gaining a holistic view of your shipments, through our last mile delivery dashboard, control tower and other cool features. Get real-time last mile visibility, refreshed in seconds so you're always up-to-date.
Service Level Management
Set your internal service level targets for processing, collection, delivery and your customer promise. Carriyo's last mile visibility automatically measures the performance of each individual shipment and highlights service level breaches as they happen, to inform your teams and your customers of imminent delays and exceptions in real-time.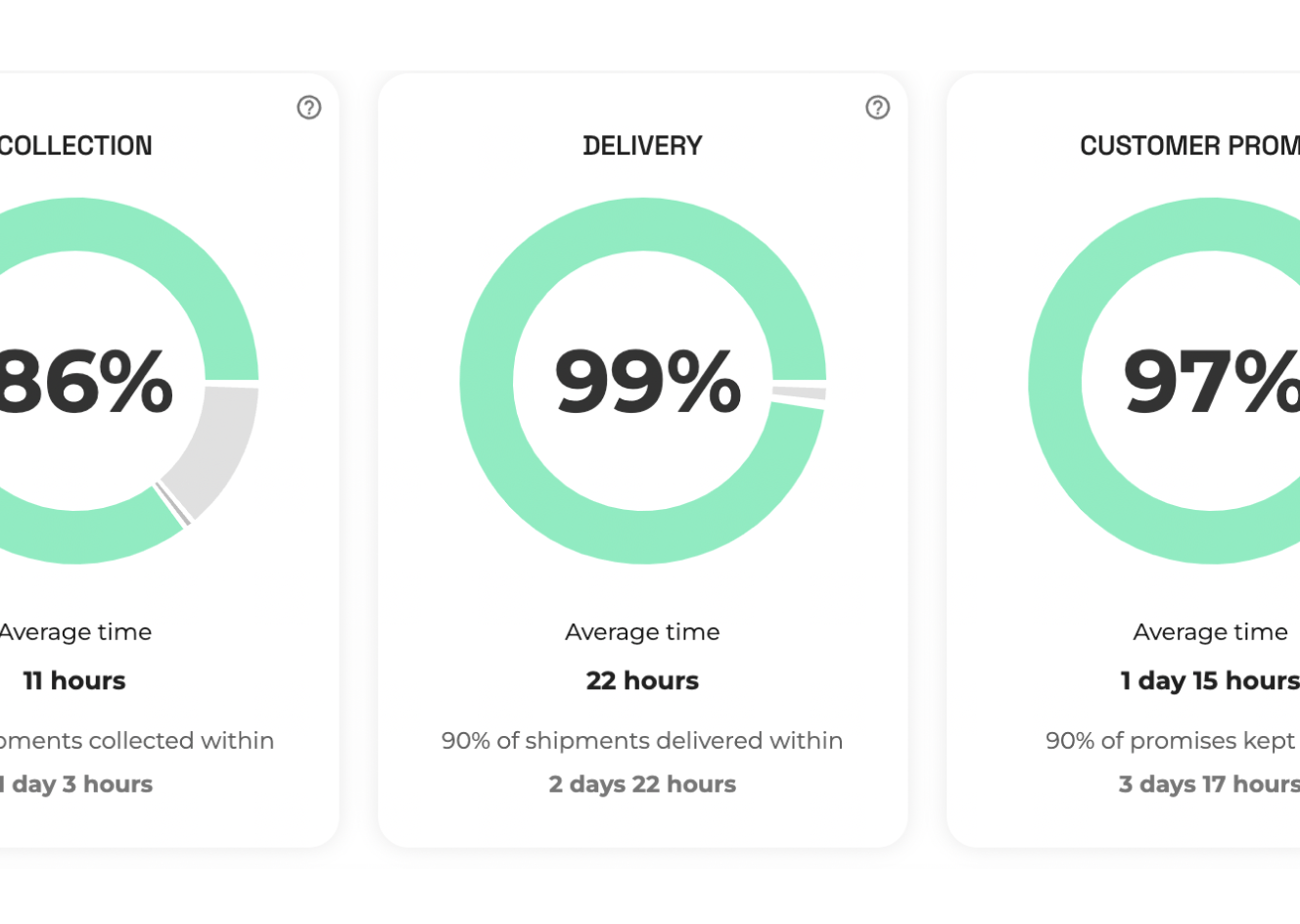 Control Tower
The Control Tower is a powerful tool that provides fulfillment teams with a view of omni-channel and multi-country operations at a glance, allowing them to manage operations by exception. Issues and delays are highlighted by the last mile delivery software immediately to enable a proactive management of last mile operations.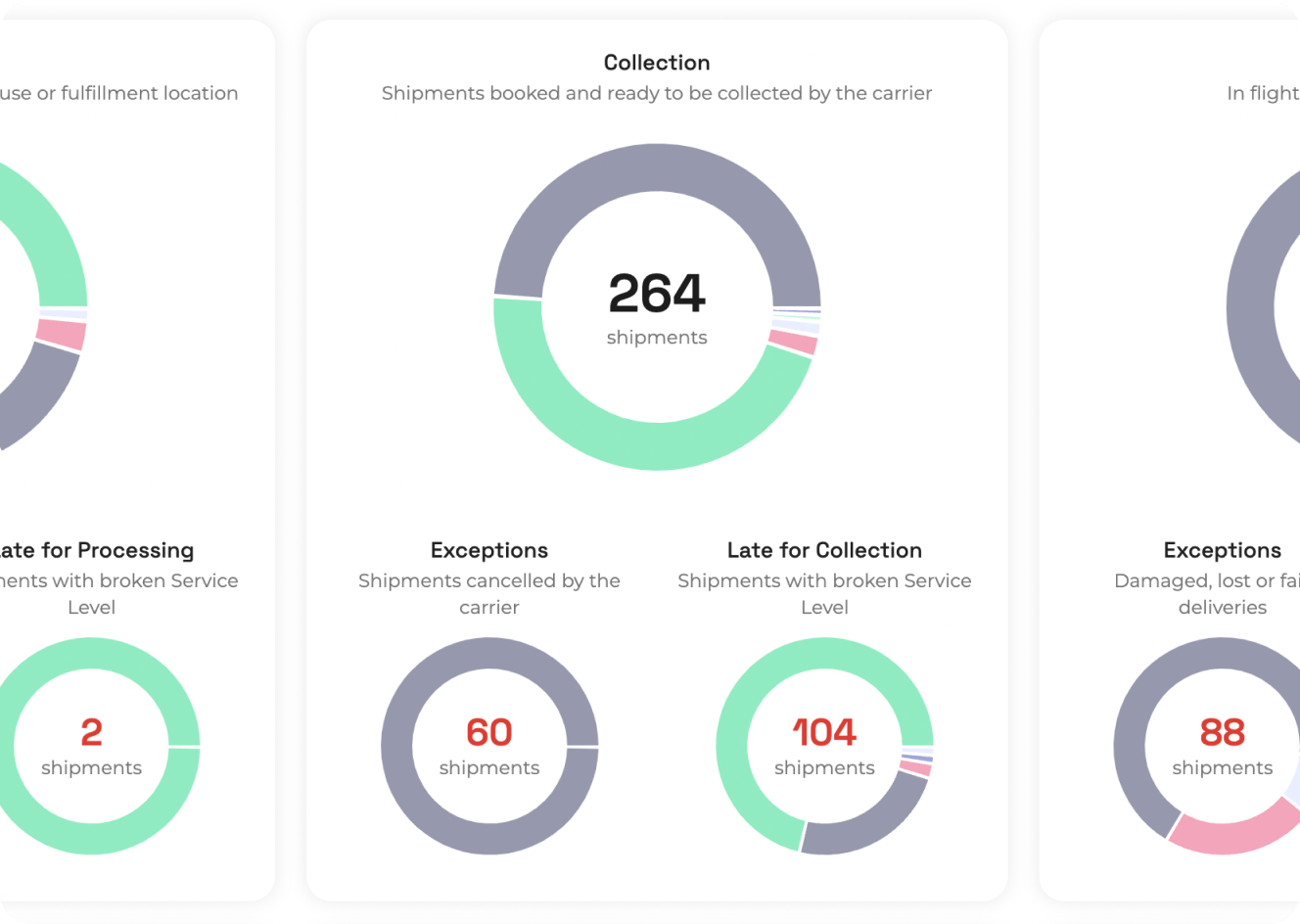 Carrier Performance Comparison
Compare delivery partner performance side by side. Slice and dice by area, service type or other relevant attributes. Identify issues and correct them by adding or replacing delivery partners from our carrier connector catalogue at the flick of a switch.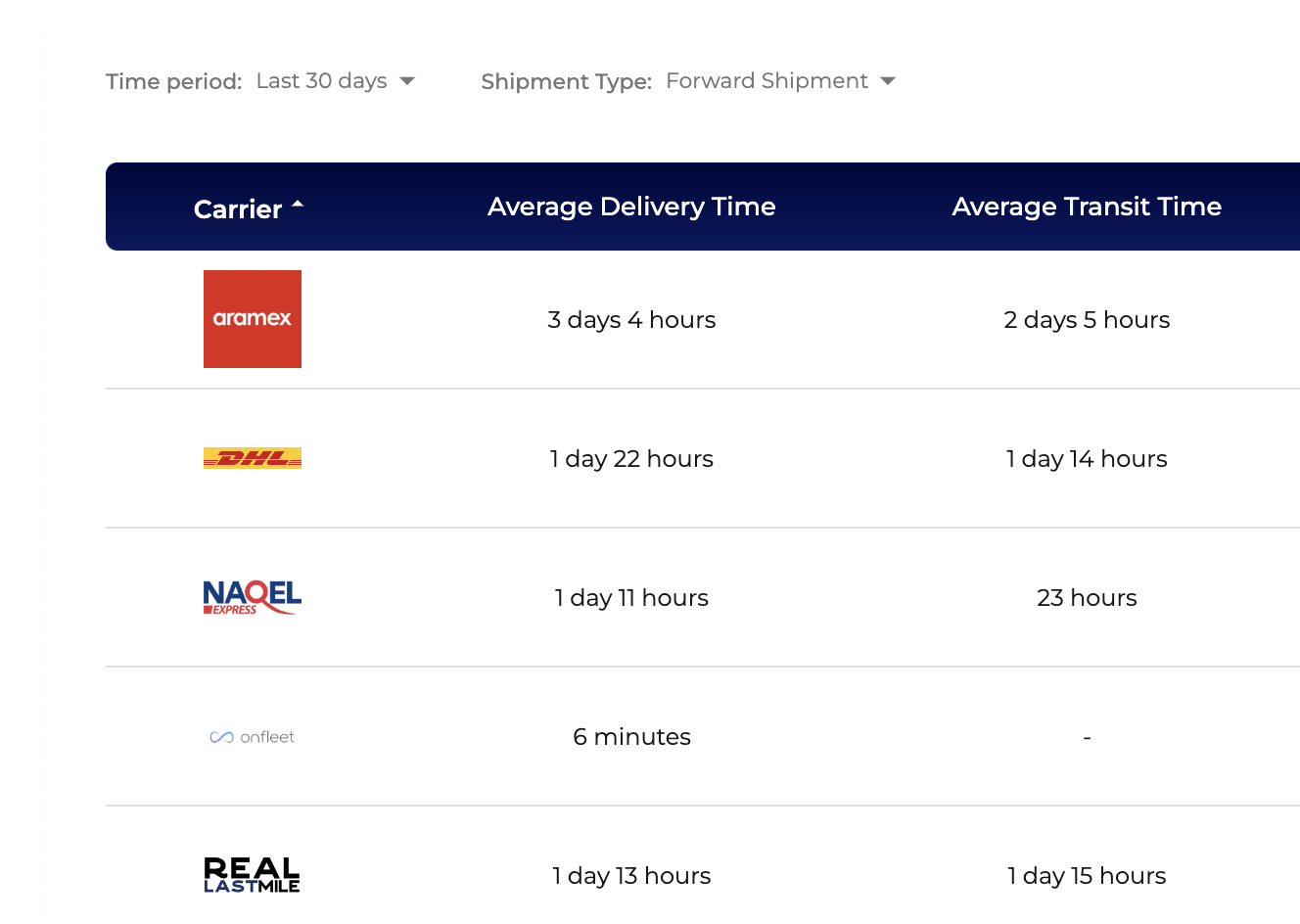 "Where is my order?"
Customer Service teams can use Carriyo to defuse the most common question asked by customers in just a few seconds. Individual shipment history is displayed along with notification history and data updates for a holistic and helpful customer service experience.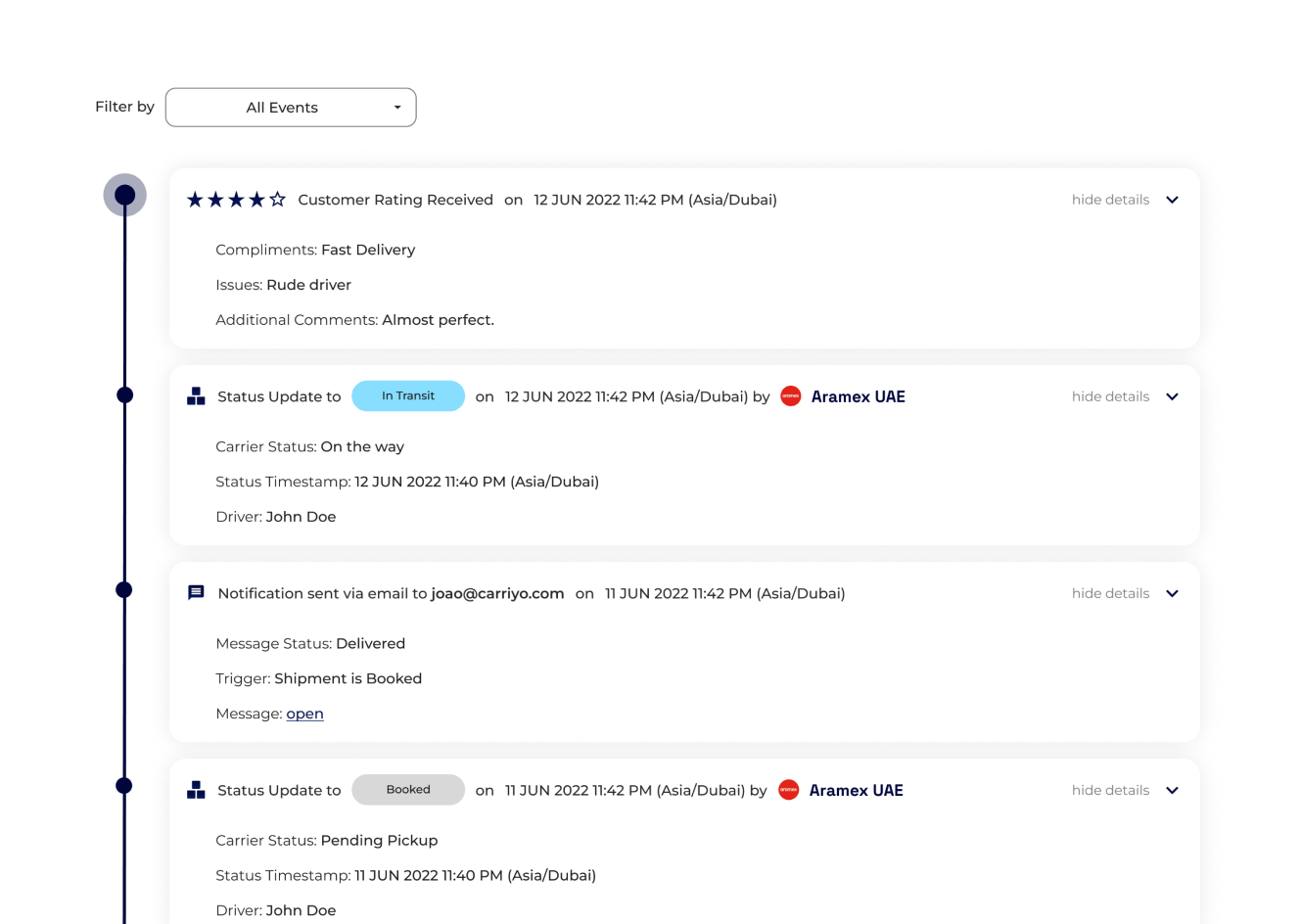 How Carriyo's last mile intelligence can reduce friction for your business
Resolve problems in real time  
02
Hold partners accountable
Identify weak performers and take corrective action 
03
Compare data at a glance
Get a holistic view of important delivery metrics 
by eliminating costly errors 
Delivering success for our customers.
Our clients optimized their customers' post purchase journey by integrating Carriyo's carrier management logistics platform.
Oliver White
Head of eCommerce at SEPHORA
We've never had this visibility over our last mile activities before. Now we can measure our fulfillment performance accurately and in near real time, allowing us to deliver our customers an even better experience.
Powerful integrations
100 out-of-the-box delivery services for your business including Same Day, Next Day, Express and Cross-border delivery.
LEARN MORE
Explore more ways to manage your shipping performance.
Automate shipping operations and elevate post-purchase customer experience
Get Started
We're trusted by